A QUICK SAMPLING OF HARBOR'S TOP RATED SHIELD PRODUCTS:
SERVICE COUNTER, DESK TOP, COMMUNITY TABLES, FLOOR STANDING & MORE
MOST POPULAR

COUNTERTOP SHIELD
MOST POPULAR

DESKTOP SHIELD
MOST POPULAR

GENERAL USE SHIELD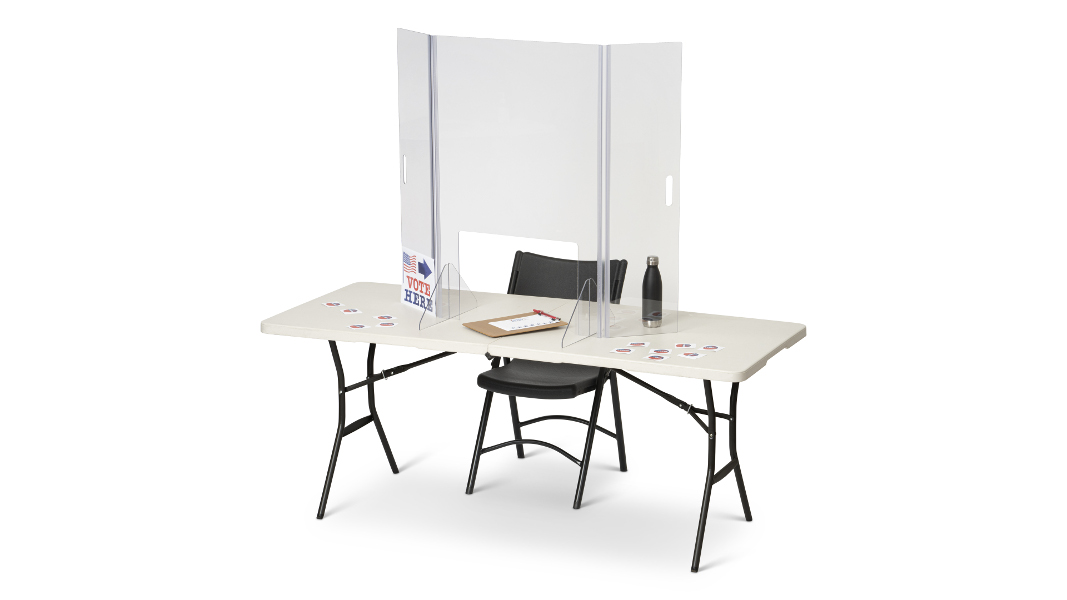 MOST POPULAR

SMALL-TOP COMMUNITY TABLE SHIELD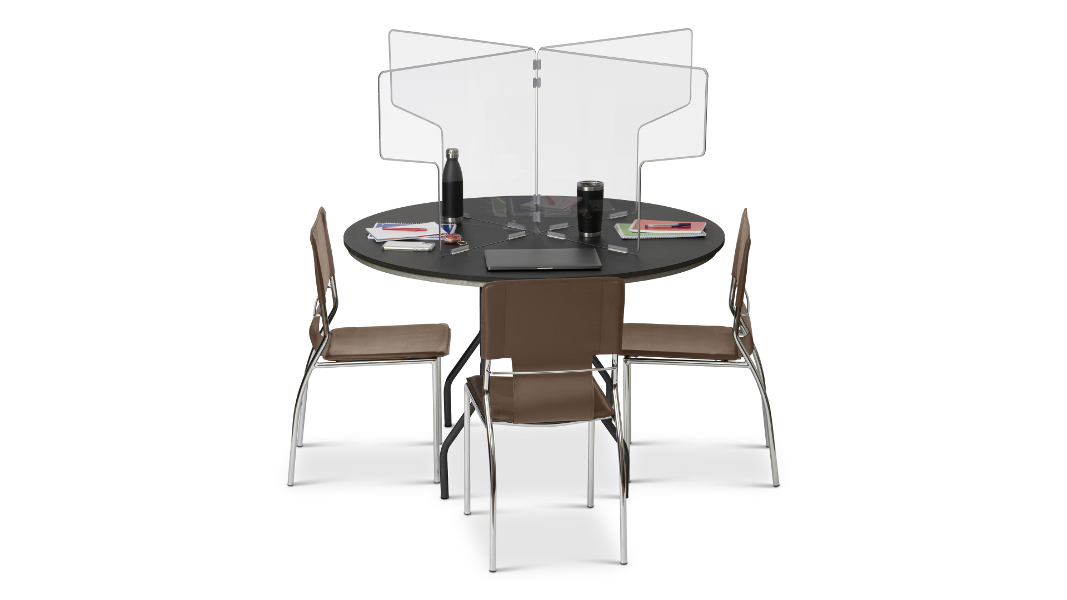 MOST POPULAR

LARGE-TOP COMMUNITY TABLE SHIELD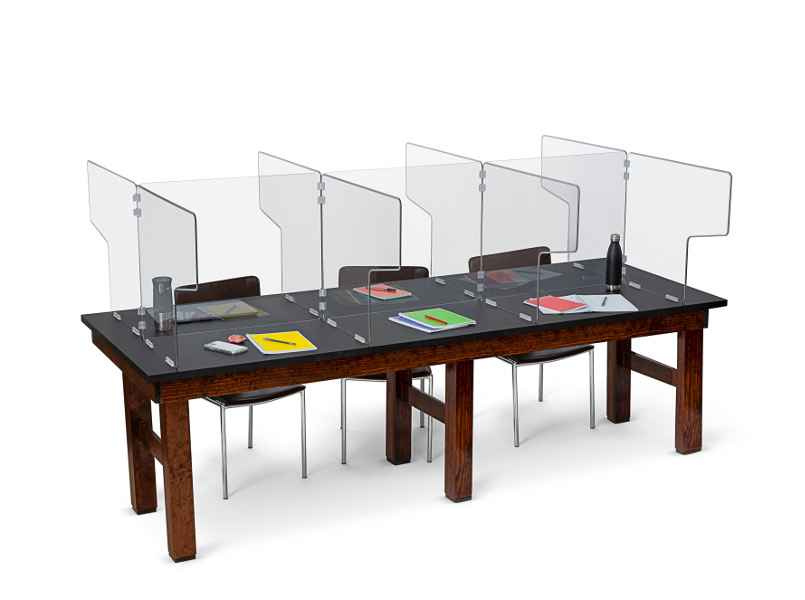 MOST POPULAR

FLOOR STANDING SHIELDS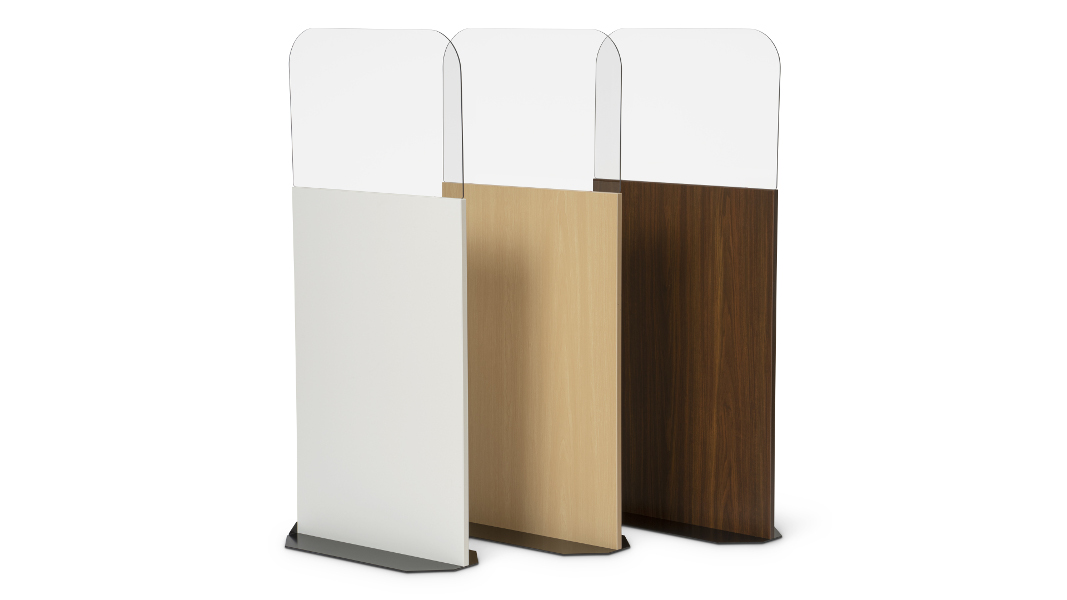 MOST POPULAR

DINING TABLE SHIELD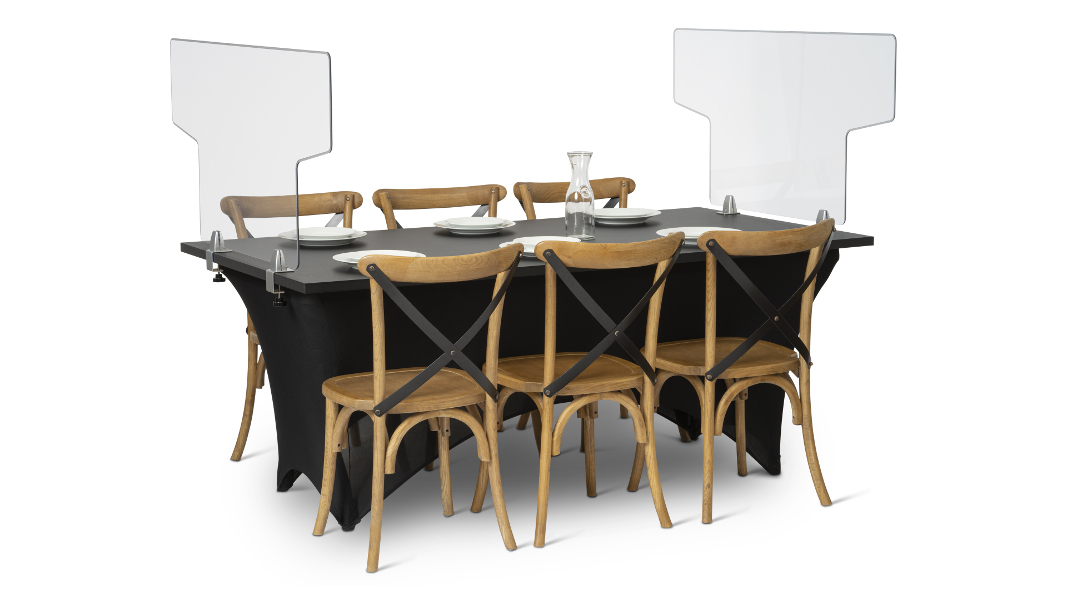 Harbor SHIELDs are ready to ship.
Guard against potential spread transient particles in close proximity situations like classrooms, reception desks, to-go counters, checkout counters,  and other customer service areas. 
Portable – Lightweight and easy to transport
Durable – Polycarb panels and PVC clips
Stabile – Removable, non-damaging foot pad, secures SHIELD
Functional – Reaches beyond the table edges for natural posturing and comfort
Table-Top SHIELDs by Harbor help transform community spaces like cafes, libraries, student unions and break rooms into social environments with additional barriers against transient particles. Students, staff, shoppers, patrons or team members benefit from peace of mind knowing they have an additional guard in place if social distancing is not an option.
Table-Top SHIELDs can be installed in boardrooms to community work tables in classrooms to build and extend cubicle-like wall structures between team members and students for physical distancing.
ABOUT POLYCARB:
All SHIELDs by Harbor are made with Polycarbonate (aka Lexan or Makrolon). Polycarb is often confused with acrylic, as these two materials are the most commonly used see-through plastics. Both materials are lighter and stronger than untempered glass; acrylic is between four and eight times stronger, while Poylcarb is 200x stronger. Harbor chose Polycarb for it's impact resistant, durable lifespan for it's SHIELD product line to ensure ultimate wear and tear in high-traffic, high-use areas.
The Harbor SHIELD product line are portable sneeze guards engineered in various designs (service-counter, table-top, floor-standing and more) to act as a physical barrier to limit the exposure to transient particles in community spaces when social distancing is not an option. These social distancing guard tools are deployed across industries and in a variety of settings: from medical offices and hospitals, to retail, grocery and pharmacy––even fast casual, bars, restaurants, banking, businesses, schools and community locations like libraries. Harbor SHIELDs are designed to be either portable or easily configurable for ease of use. 
PRODUCT CLEANING:
Sanitation is simple with the recommended use of soap & water -OR- isopropyl alcohol-based solutions. The CDC recommends placing barriers (sneeze guards) between students, employees and customers. While social interaction should be distanced at a minimum of 6. ft. for ultimate protection against airborne particles, there are times and situations in which distancing options are limited––for those times Harbor recommends use of facial masks and placement of SHIELDs products to create a barrier between people of different family units.
Remember, Harbor SHIELDs install easily and securely and are currently used for customer-service counters, banking windows, check-out lanes, pharmacies, convenience stores, schools, corporate businesses, casinos and more to protect employees and customers while completing face-to-face transactions. Harbor SHIELDS are ideal for other high-traffic retails areas like coffee shops, hotel and gym reception desks, and to-go food locations, gaming areas and schools as the country reopens.
BUNDLE WITH:
Table-Top SHIELDs are commonly bundled with the Harbor Service-Counter SHIELDs, SLIM LINE Sanitation Stations (placed at entry/exits, etc.) and Floor Standing SHIELDs. Check out the full Harbor SHIELD suite of products online, now.
Not seeing the size you need? Custom sizes are available upon request. Call 1.800.968.6991 for more information. 
ABOUT HARBOR:
Want to know more about Harbor Retail beyond Covid-19 response products? Visit HarborRetail.com to learn about our highly specialized retail experience design and build capabilities. From shopper strategy and store design to design engineering, feasibility and integrated technology with mass production, Harbor delivers memorable experiences for some of the nation's most beloved brands and retailers. 
STAY IN THE KNOW:
Harbor highly encourages are business from retail and higher education to municipalities and corporations to stay knowledgeable on how to create and maintain a healthy and safe environments for team members, students, customers/patrons. The Society for Human Resources (SHRM) and the Center for Disease Control (CDC) provide effective wellness program education, trainings and communications. Human capital-driven health and work behavior programs, environmental audits and more can be provided by SHRM. Additionally, the CDC recommends speaking to ownership, management, direct supervisors, human resources and/or union representation if you have direct questions about your health and safety due to airborne and transient particles in environments you frequent.
American-made. Custom sizes, configurations, and machining services are available upon request for scaled purchases.
We customize our SHIELDS for your specific application. 1.800.968.6991 / Sales@HarborRetail.com